hey guys.. im not the best>.> but im a decent photoshoper..
just leave a comment with any colors, characters, etc. that youd like.. or even exact pictures that youd like : ] anything helps.. ill post all my finished work here with the code for it.
Random loading bar
Kcottrell-

Code:

[img]http://i45.servimg.com/u/f45/16/85/34/25/kcottr10.png[/img]
If you think its too big just tell me : ] havent done this in quite awhile..
Miles-
Avatar-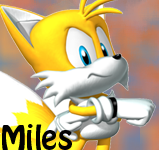 Code:

[url=http://www.skillerzformillz.forumotion.com][img]http://i45.servimg.com/u/f45/16/85/34/25/miles_12.png[/img][/url]
Signature-

Code:

[url=http://www.skillerzformillz.forumotion.com][img]http://i45.servimg.com/u/f45/16/85/34/25/miles_13.png[/img][/url]
~-~-~-~-~-~-~-~-~-~-~
My Computer:
___________________
13.3" MacBook (Aluminum 2008)
2.0 Ghz Intel Dual Core Core 2 Duo
8GB Corsair Ram
128GB Samsung SSD
Mac OsX Lion 10.7.4