i haven't cropped these photos at all.. so um here goes
kinda self explanatory..since there lurry ill write the etxt sorry.. i fail at photo editing.. and am lazy atm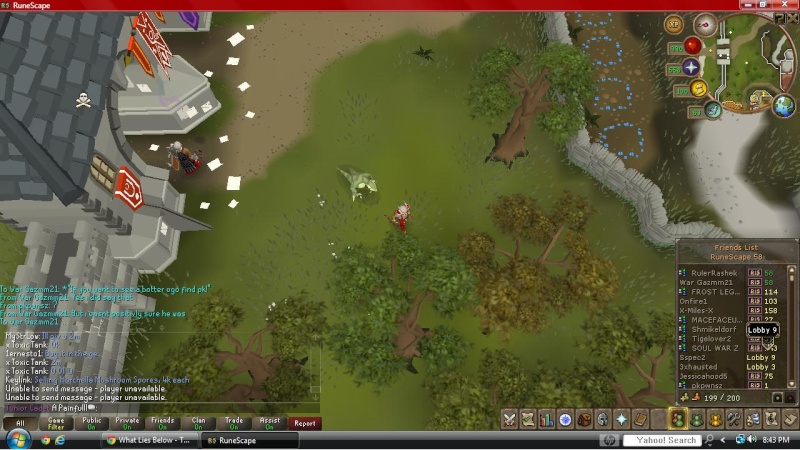 TEXT:
Painfulll: Did you say: "If you want to find a botter go find pk!"
War gazmm21: yes I did say that
war gazmm21: But i wasnt positively sure he was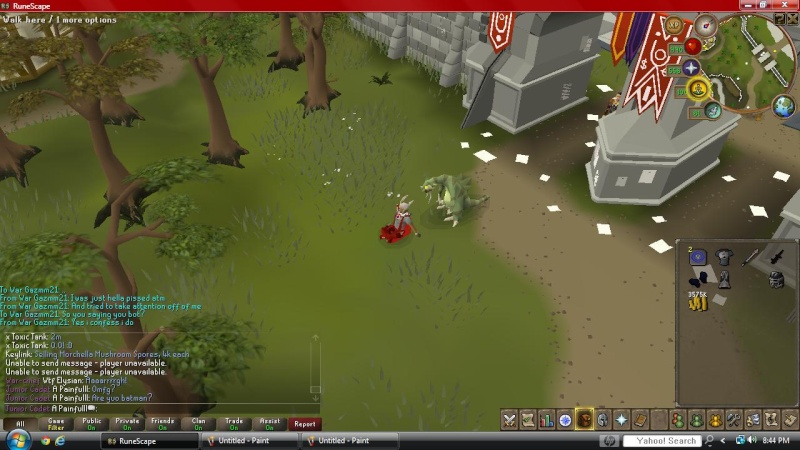 War Gazmm21: I was just hella pissed at him
War Gazmm21: And tried to take the attention off of me.
Painfulll: So are you saying that you bot?
War Gazmm21: Yes I confess I do.
and my new sig.. gonna be my new motto to help this clan!

Name is blocked out for the sake of him being embaressed he logged out? lol idk

~-~-~-~-~-~-~-~-~-~-~
My Computer:
___________________
13.3" MacBook (Aluminum 2008)
2.0 Ghz Intel Dual Core Core 2 Duo
8GB Corsair Ram
128GB Samsung SSD
Mac OsX Lion 10.7.4